140 Long Road, Suite 121 Chesterfield, MO 63005.
WELCOME TO OUR CHESTERFIELD LOCATION – HOME OF CHESTERFIELD GYMNASTICS
Our location in Chesterfield offers all of our current programs including the Private Lesson Academy and Aerial Acrobatics. Learn more about the top rated Chesterfield gymnastics programs! Of all the gyms in Chesterfield, MO, Hi-NRG is the one that you will want to visit today.
Join us today for one of the many programs we offer for children of all ages!
Table of content
View our page or contact us for more information. We are happy to answer any questions and help you find the best program for your little gymnast! If you're looking for the best place for Chesterfield gymnastics, you've come to the right place at Hi-NRG!
You are sure to be impressed with what we have to offer your athlete. From beginners to elite gymnasts, Hi-NRG has a program just for you.
What to Look for in Kids Gyms in Chesterfield, MO
When looking for gyms in Chesterfield, MO, you'll want a place where your child is encouraged to grow in their fitness abilities. A gym that offers classes tailored to the needs of the students rather than the needs of the gym is highly desirable. At Hi-NRG, we are a top gym for Chesterfield gymnastics, as we place an emphasis on the positive culture of the gym and cultivate a nurturing and thriving environment. Hi-NRG is the place to come for kids gymnastics in Chesterfield, MO!
Hi-NRG puts students first in all that we do. We are a community of knowledgeable, enthusiastic, well-trained coaches committed to your child's success! Hi-NRG hires and trains only the highest quality coaches who have experience teaching and working with children. Putting the safety of all of our students, coaches, and faculty is the foundation of Hi-NRG's success; to us, this is the most important factor when considering a place for gymnastics in Chesterfield, MO.
It's also important that you find a location that offers a wide range of classes that can meet your child at their current skill level. At Hi-NRG in Chesterfield, MO your child could enroll in any of these fun classes: tumbling, trampoline, aerial silks, cheerleading, and many more!
One of our best kept secrets in Chesterfield, MO is that Hi-NRG offers one of the best party packages around. We can host all sorts of celebrations; birthdays, reunions, homeschoolers, graduations – you name it! All of our parties are 80 minutes long with 60 minutes of gym time consisting of an exciting & dynamic warm up to engage all guests, a "mini class" where coaches will demonstrate proper usage of equipment to ensure safety. We can also specially design a curriculum to fit your child's theme, or choose open gym for freestyle play!
With so many possibilities, it's easy why Hi-NRG is the best place to bring your child for gymnastics and more!
Camp Chesterfield: Bringing New Experiences to Your Little Kids
Hi-NRG offers a variety of different camps, and events. We have events for all ages, and skill levels so it's a great place to bring your little gymnasts to either try gymnastics for the first time or to polish skills that they have been working on for a while.
Examples of camps and clinics that we offer:
Winter camps at various times of the day
Holiday break camps – great for the time off school
Mini-Cheer Camps
Back Handspring Clinics
Trampoline Clinics
Tumbling Clinics
Spring Break Camps
Summer Camps
& More!
We also offer a wide range of more in-depth classes if there is a speciality skill that you want to focus on. If you're looking for Chesterfield gymnastics, then you need to look no further than Hi-NRG.
In addition to classes your child can enroll in private lessons that include a 3-1 specialized training to athletes who are committed to hard work and outstanding results. This program helps athletes cultivate the ability to set and achieve goals. You can expect extraordinary results!
You can also sign up for a free trial at our Chesterfield gymnastics location to see how your child will fit in and enjoy themselves. If it's not for you, that's okay, but it's always worth a try!
Learn more and see what other types of camps and classes we offer for all ages. We hope to see you! Feel free to reach out to us at any time with any questions!
Chesterfield Gymnastics: Toddler Classes Near Me
All of Hi-NRG programs build confidence through preschool programs and private lessons that create glowing smiles! For students ages 3-5, the program at Hi-NRG is the top recommended toddler gymnastics program in Chesterfield, MO. We also offer parent and child classes for children 18 months – 3 years of age.
Children develop rapidly during their first three years. Emotional and cognitive development as well as confidence is strongly correlated to healthy movement, learning a variety of skills, and making new connections. In a preschool program at Hi-NRG, your child will roll down mats, swing on bars, walk across the beam, hang on rings, bounce on various trampolines, and much more!
Preschool classes are structured to help young children cultivate confidence, focus, coordination, and agility. They will learn the basics of gymnastics in a fun and playful environment. Hi-NRG coaches encourage each child to try new stations and gymnastic drills to build the basic elements of gymnastics.
Our lesson plan includes skills such as: handstands, cartwheels, forward and backward rolls, candlesticks on bars, walking and bear crawling on beams, and basic elements on trampoline. Our emphasis is on the excitement of learning! We believe that every child is eager to learn due to the exhilarating experience when making new connections. We instill an "I CAN" attitude which will improve skills in all athletics for years to come.
We are always committed to our student's positive experience and growth!
About Chesterfield, MO
Just west of St Louis, MO, Chesterfield ,MO offers a wide variety of outdoor activities and attractions to visit. The city is home to almost 50,000 people making it one of the largest cities in MO.
When tourists come to visit Chesterfield, one of the top places to visit is The Butterfly House, a peaceful butterfly conservatory and garden. For nature lovers, you can visit the Katy Trail or Castlewood State Park for some of the most scenic views that MO has to offer. If you are looking for more kid friendly options, you can always stop and visit the National Transportation Museum and learn about all things planes, trains, and automobiles! Chesterfield Valley is also home to the Levee Trail and Spirit Airport which hosts airshows.
Check out Bishop's Post, Annie Gunn's, YaYa's Euro Bistro, Marcella's Mia Sorella, or Stoney River Steakhouse and Grill for some of the top places to eat in Chesterfield. There are so many options from fine dining to family friendly. It's safe to say that you won't go hungry in this town!
As a great city to visit, and an even better place to live, Chesterfield, MO has a little bit of everything for a good time.
Calendar
Calendar of Open Gyms , Camps , Birthday Parties



Calendar of Birthday Parties
Click to select your location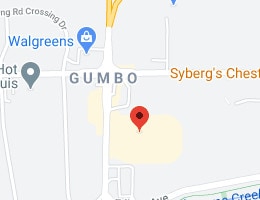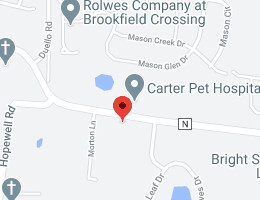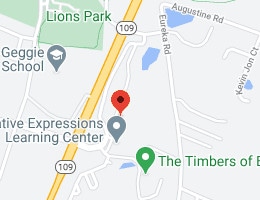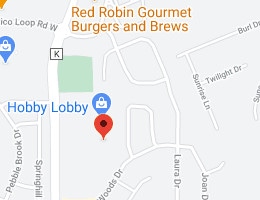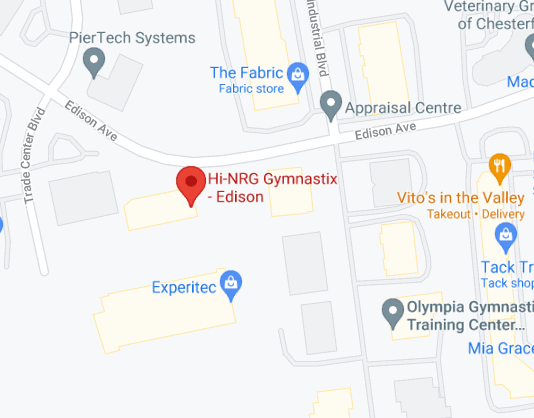 Click to select your location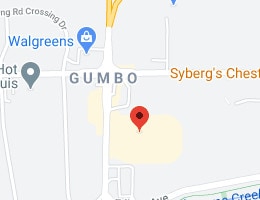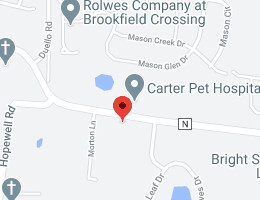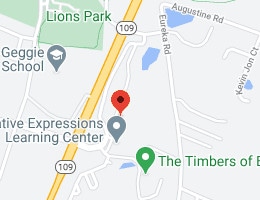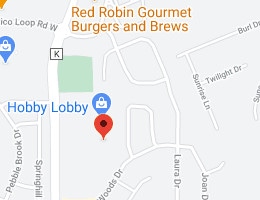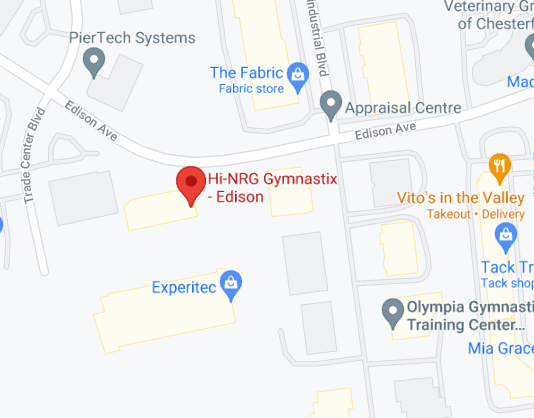 140 Long Road, Suite 121 Chesterfield, MO 63005.