Serving Lake St. Louis, Chesterfield, Eureka and O'Fallon in Missouri
TNT
Building confidence through tumbling, gymnastics, trampoline, aerial silks, birthday parties, preschool programs and private lessons that create glowing smiles!
Trampoline & Tumbling Team
Hi-NRG's Trampoline and Tumbling Team was established in 2011 and has been growing ever since. Throughout the season we compete in local meets in the area. We are proud to have produced numerous State and Regional Champions and National qualifiers!
Our facility at Long road in Chesterfield is 12,000 square feet. Our TNT equipment includes two Euro Ultimate trampolines, one Nissen trampoline with a Aussie string bed and one black bed trampoline, (all trampolines are built into a deck and have end decks for increased safety) a competition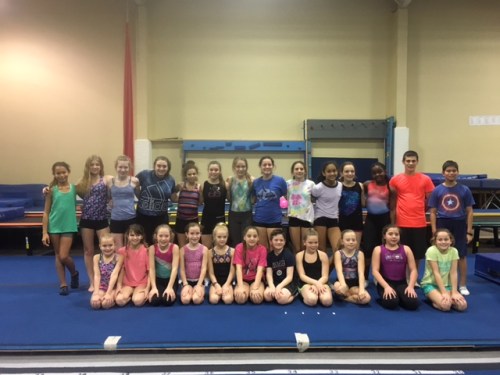 Euro double mini trampoline, a 88' rod floor with a 32' run up, a 50' Tumble Trak, a slanted Tumble Trak that dismounts onto a soft resi pit, a larger than regulation spring floor, state of the art strength equipment, as well as women's artistic gymnastics equipment and Ninja obstacles stations. Both the double mini and rod floor dismount onto newer 10' X 20' regulation competition landing mats. We love our training faility.
Three quarters of a mile away is our other TNT training site, the Trampoline Academy, which has 3 Dave Ross string bed trampolines, a black bed trampoline, (all trampolines are built into a deck for increased safety) Tumble Trak, indoor diving board (dry board), air floor and tumbling strip. The trampoline Academy also has a state of the art 22' X 22' air bag which is the latest and greatest in soft landing technology. Take it from us: once you have dismounted onto an air bag you will never want to go into a messy and inconsistent loose foam pit again! Come check out the difference!
Check out our National Champions: TNT Champions List 2019
USAG Pro member, safety certified & TNT judge on all 3 events. He is a former national TNT champion, former professional diver & high diver. Kevin has judged and coached men's & women's artistic gymnastics and spring board diving. He produced the first ever safety DVD in the united states and a DVD teaching series that was sold in 48 states & 3 foreign countries. He is a National clinician and spotting coach at numerous USAG National congresses, coach of numerous National Champions and many more to come. Kevin also runs an agency for American Family Insurance.
USAG Pro member, Safety certified, TNT judge with over 6 years of experience coaching and judging TNT.
USAG Pro member, Safety certified, TNT judge 10 years of coaching and judging TNT and over 10 years of coaching women's artistic gymnastics.
Former USAG National Champion, collegiate diving All American & Guiness World Record Holder. Derik is a PICP 1 & 2 Strength Coach, professional MMA competitor. He started competing in gymnastics at age 5. Derik is also an attorney.
USAG Pro member, Safety certified & TNT judge on all 3 events. Shaun is a former USAG TNT National Champion. He is a PICP certified strength coach, Amateur MMA Champion & current professional MMA competitor. He started competing in gymnastics at age 5.
Over 20 years of experience in trampoline and tumbling & women's artistic gymnastics. Dan's daughter Madeleine is currently one of the rising starts for Mizzou's division I gymnastics program.
What are the events that our trampoline and tumbling team practice and compete in?

Trampoline & Tumbling Event Descriptions
Power Tumbling
Power tumbling is performed on elevated runways with fiberglass rods underneath it that help tumblers propel themselves higher than a basketball goal as they demonstrate speed, strength and skill while executing a series of acrobatic maneuvers. Top-level contenders will perform explosive somersaults with multiple flips and twists.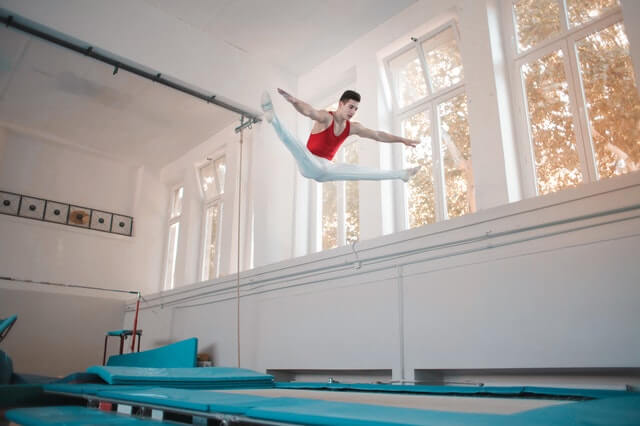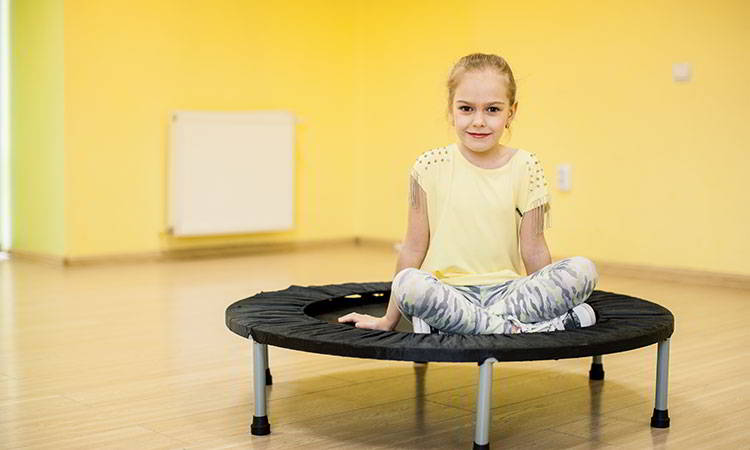 Trampoline
Although even in the early years of trampolining, notable American and international athletes performed many of the difficult skills and combinations of skills that are seen today, modern trampoline competitions are quite different than those of the early developmental years — due in part to advances in equipment design, changes in the rules and governance, and more systematic training of the athletes.
International competition trampolines Like the Euro Ultimates that we have at the Big Gym are larger and more powerful than those utilized in the early years and a far cry from the "backyard" models that are found today in most American suburban neighborhoods. These modern trampolines can propel trained athletes as high as 30 feet in the air during performances. During two competitive routines of 10 skills each, upper-level athletes can easily demonstrate a graceful array of double, triple and twisting somersaults.
Synchronized Trampoline
Synchronized trampoline demands the same athletic skill as individual trampoline, while adding the element of precision timing. Using two trampolines, two athletes perform identical 10-skill routines at the same time. In this most artistic event in the sport, each performs as a mirror image of the other, doubling the visual beauty of trampoline competition.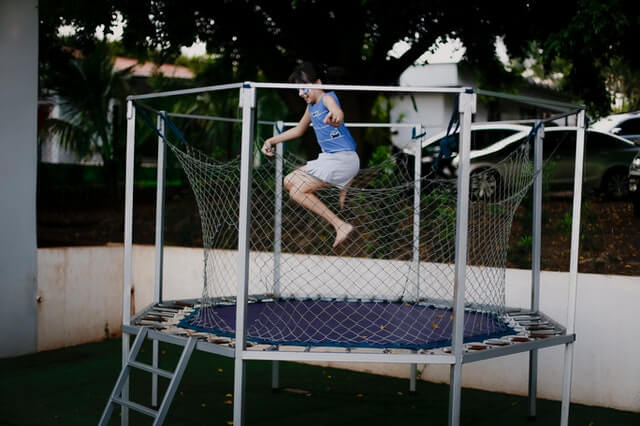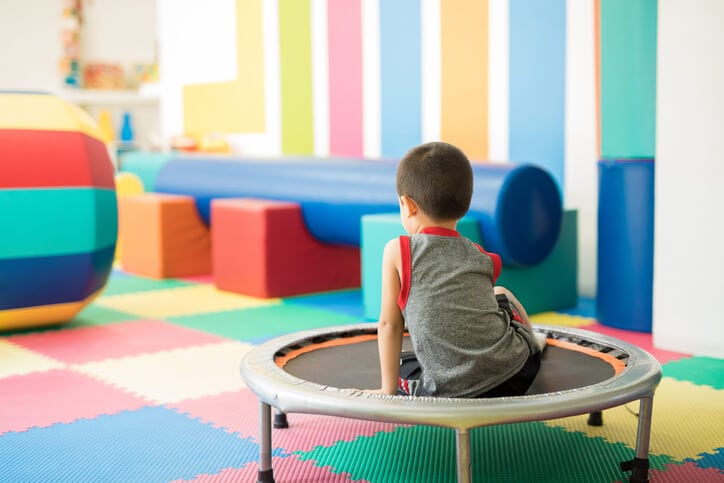 Double mini-trampoline
Double mini is a relatively new sport that combines the horizontal run of tumbling with the vertical rebound of trampoline. After a short run, the athlete jumps onto a small two-level trampoline to perform a rebounding trick immediately followed by a dismount element onto a landing mat. Double mini is similar in concept to springboard diving, using a landing mat instead of water.
Everything You Need to Know About TNT:
Click Here for an article about Everything You Need to Know
About Trampoline and Tumbling.