Serving Lake St. Louis, Chesterfield, Eureka and O'Fallon in Missouri
Girls Gymnastics
Gymnastics is a discipline for everyone and all can benefit from practicing this sport. Girls' gymnastics classes are highly beneficial for their body and mind. Within our gym, we offer girls gymnastics but also other areas that may be of interest for many young girls. Tumbling classes and aerial silks use similar motions and skills to girls gymnastics so it's not uncommon for girls to take an interest in multiple disciplines.
SEARCH FOR GYMNASTICS CLASSES BY LOCATION:
When it comes to benefits, gymnastics is an integral training which means it's beneficial for the entire body, and that includes the mind. Girls gymnastics helps young girls to become self-dependent from an early age, to build up endurance and stamina, and teaches the importance of perseverance. Competitive gymnastics are very popular among gymnastic girls and boys.
Girl gymnasts are all-in-one athletes. They are strong, confident, and focused. Our students at Hi-NRG are kids full of energy and excitement for improving every day. As they work with their peers they develop their socialization skills. There's a real sense of camaraderie and they are friendly with all members in their groups. We often see our veterans step in to help new students whenever they need it.
We offer a full variety of programs for different ages, both boys and girls. We have co-ed programs like trampoline classes where girls and boys are together and they learn from each other. We value students' ability to make new friends and cultivate social skills that they can use inside and outside the gym. Because children need the necessary skills to listen, take advice, follow directions, and be respectful towards their peers and trainers, we find that gymnastics hits the mark on all of those.
The kids in our gym are also encouraged to take turns and motivate one another to create bonds and foster a healthy, team atmosphere. We focus on communication, respect, and tolerance along with improving athleticism while training with us.
Still not sure yet?  Click HERE to learn even more information about how beneficial tumbling classes can be for your athlete!
Beginner & INTERMEDIATE GYMNASTICS
Our beginner & intermediate classes are for beginner gymnasts ages 5-12. At this level, girls will learn the fundamentals of gymnastics on all apparatuses: floor/vault, beam, bars, & trampoline. Skills in our lesson plan include: proper start and landing positions for safety, handstand and cartwheel progressions, forward and backward rolling, back bend development, drills on beam for body awareness and balance, upper body strength stations on bars, and basic skills on trampoline. All of our lesson plans are designed to progress into a new, more advanced skill. Throughout the school year, the athletes will have acquired a number of skills to perform a routine.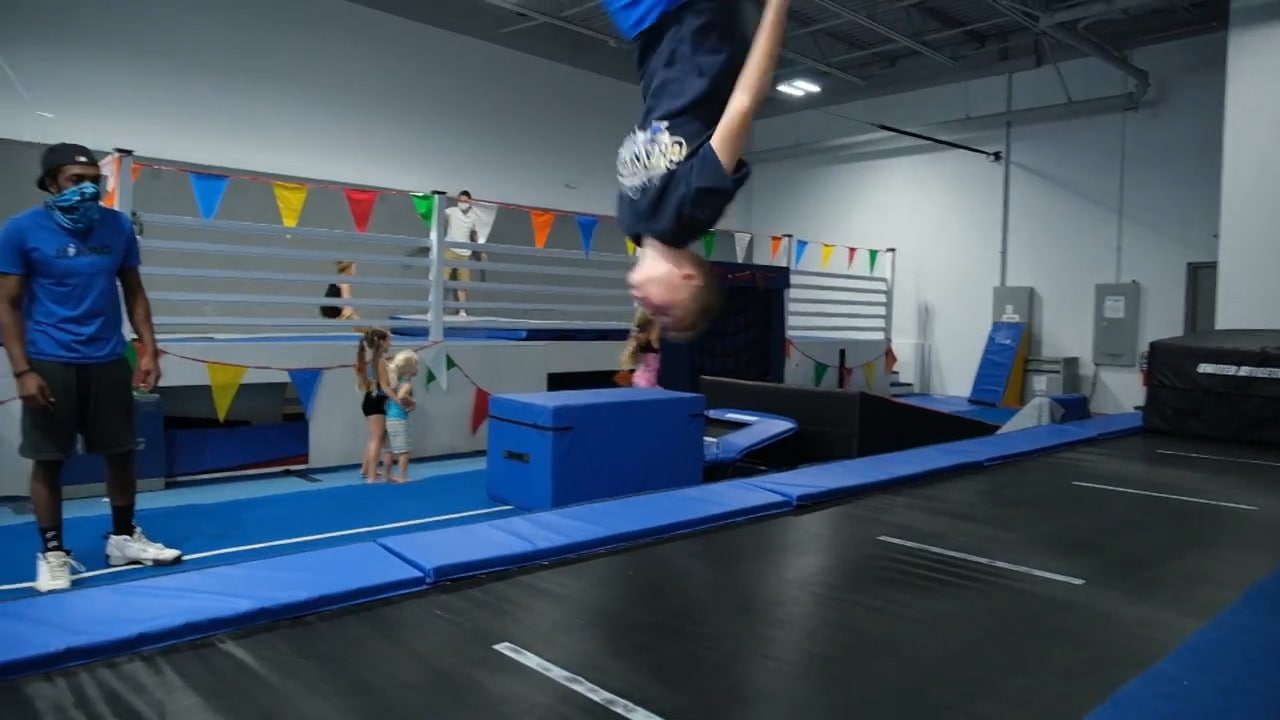 INTERMEDIATE & Advanced GYMNASTICS
PREREQUISITE: Athletes must have mastered a UNASSISTED bridge kick over, and a running round-off.
This class takes gymnastics to the next level! Girls will continue working on their current skill set to establish consistency and proper body awareness. We combine this with introduction of new, exciting skills. Some of the skills in our advanced lesson plan include back handsprings, front tucks, walkovers, handstands/cartwheels on beam and different skill combinations. Coaches will challenge the athletes to set new goals for themselves and make the most out of each turn for optimum success.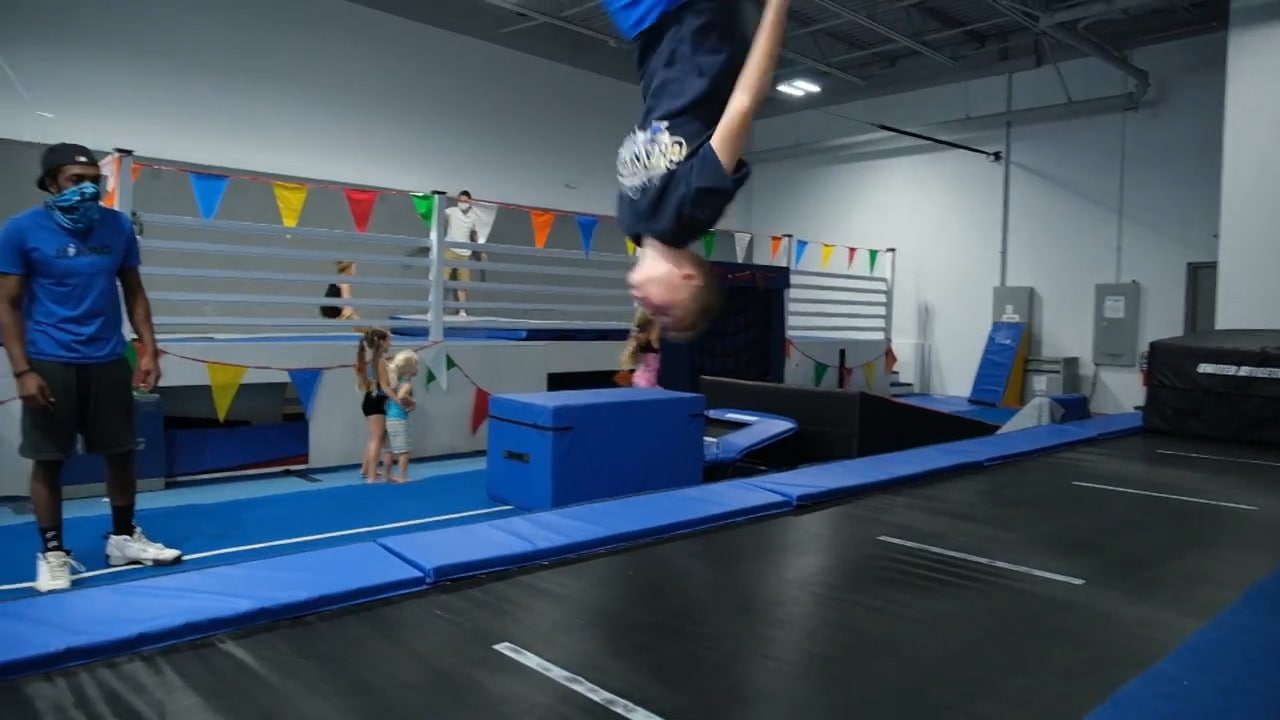 ADAPTIVE (SPECIAL NEEDS) Gymnastics
Adaptive Gymnastics is for all skill levels for those in the special needs community! This class will challenge their cognitive and motor skills as well as increase their confidence. Each athlete will be challenged to their own abilities while learning some of the gymnastics curriculum including bars, beam, floor, and trampoline. All skills can be broken down into learning components best suited for each athletes ability. This 50 minute structured class will help with improvements in balance, strength, and flexibility.