Serving Lake St. Louis, Chesterfield, Eureka and O'Fallon in Missouri
King of kings
All of Hi-NRG programs build confidence through tumbling, gymnastics, trampoline, aerial silks, preschool programs and private lessons that create glowing smiles!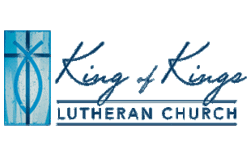 Welcome to Hi-NRG Gymnastix's Mobile Outreach Program at King of kings
Our mobile Hi-NRG gymnastics program visits many St. Louis area preschools and elementary schools. Our knowledgeable, caring coaches will teach the boys/girls a variety of tumbling and gymnastics skills with the focus on fun & fitness. The coaches build confidence in the children by exposing them to skills that improve strength, balance, coordination and agility. If you are looking to join Hi-NRG Gymnastics at your school, simply click on the register icon below.