Serving Lake St. Louis, Chesterfield, Eureka and O'Fallon in Missouri
CHEERLEADING
All of Hi-NRG programs build confidence through tumbling, gymnastics, trampoline, aerial silks, preschool programs and private lessons that create glowing smiles!
Tiny Tots Intro to Competitive Cheer
Tiny Tots class, ages 4-6, will teach basic cheerleading in a fun, entertaining, and safe way. Athletes will learn basic cheer terminology, safety, and skills, in a performance-based manner.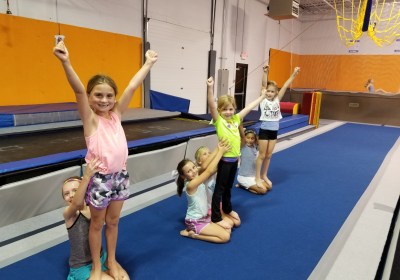 Level 1
In addition to your beginner tumbling class, HINRG offers a level 1 cheer class that is perfect for athletes who want to learn the fundamentals of jumps, intro to stunt safety, motions, and limbers. We will also focus on building balance, flexibility, and strength to help advance as an athlete.
Level 2
In addition to your intermediate tumbling class, HINRG offers a level 2 cheer class. This class will work on walkovers, cheer jumps, intermediate stunt safety and skills, intro to body positions, motions, and so much more!
Level 3
In addition to your advanced tumbling class, HINRG offers a level 3 cheer class. This class will work on intros to power tumbling, running front tumbling, cheer jumps, advanced stunt safety and skills, advanced body positions, and motions.
Competitive Cheer
HINRG provides every cheerleader the opportunity to excel, not only in the sport of cheerleading, but in life. When properly taught- cheerleading teaches; self-esteem, self-motivation, self-discipline, determination, work ethic, and time management. We offer Competitive All-Star Cheerleading Full-Year Teams (April- April), and 1/2 Year Teams (October- March).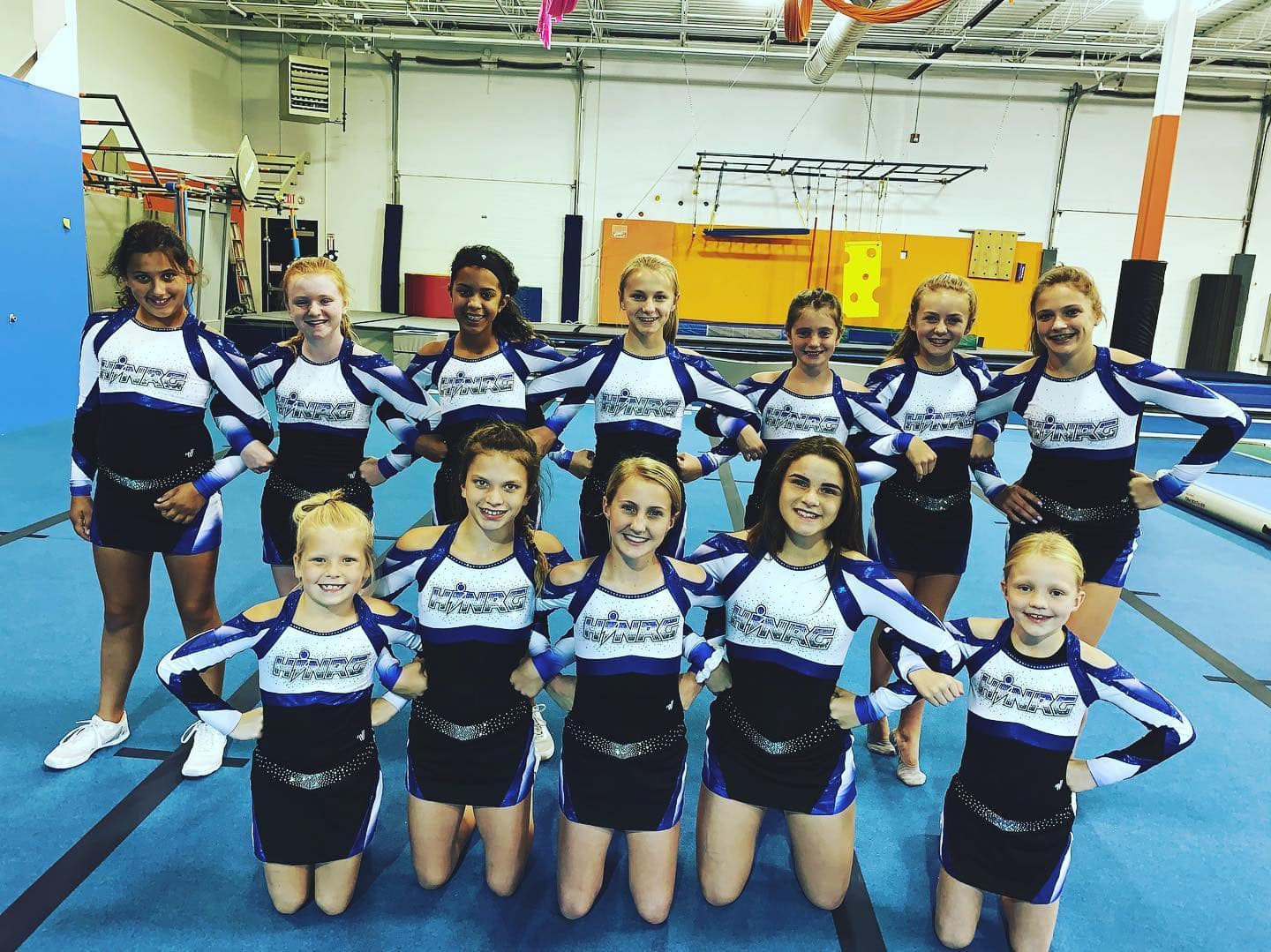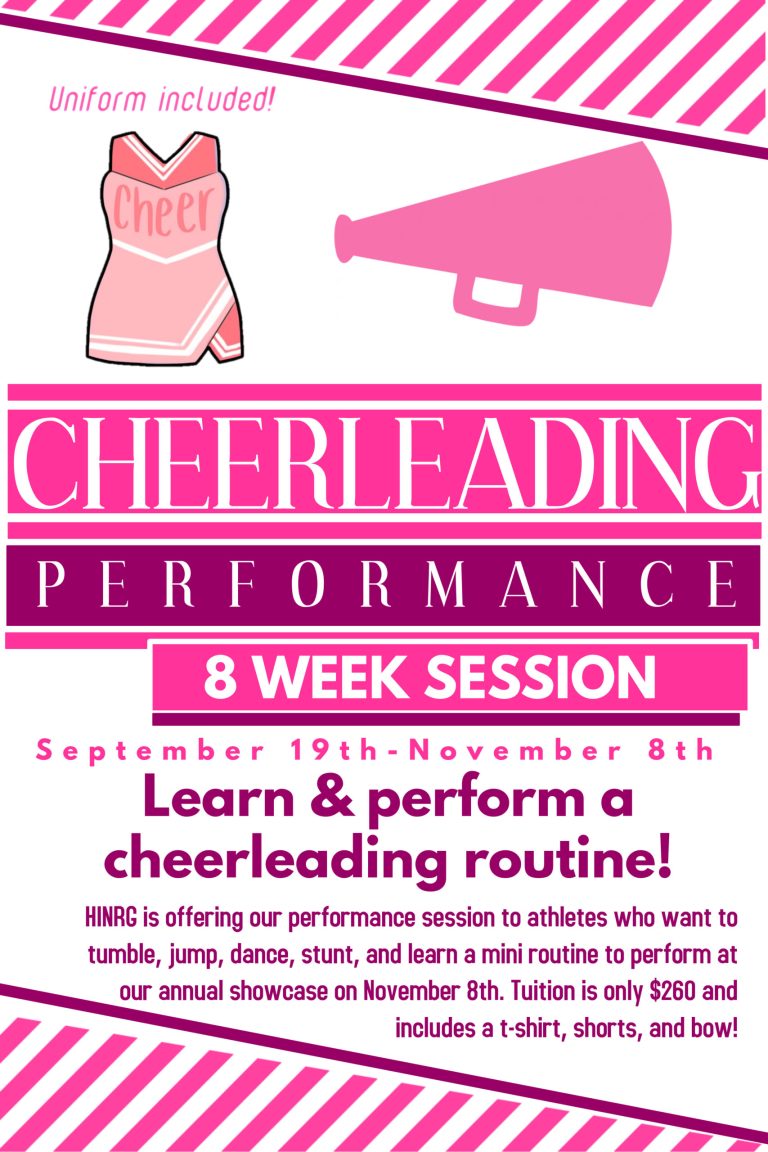 Email Coach Sarah at hinrgcoachsarah@gmail.com for pricing and information on Week Long Camps or Weekend/Day Clinics for your squad!
School & Rec Cheer Squads
Hi-NRG provides the BEST stunt/tumbling instruction to cheer squads. Our highly qualified coaches will work with the athletes on their specific needs. The program is unique in that we not only teach and break down the popular skills such as round-offs, back handsprings, and fulls; we also work with stunt groups on new combinations as well as perfecting already learned stunts.
Our coaches provide the necessary drills and techniques to improve the squad's overall fitness. In addition to tumbling and stunting, we work on jumps, motions, and polishing routines. Hi-NRG is able to schedule week long camps for your squad or weekend/day clinics to give you an edge up on the competition. We are proud to say we've helped many athletes make college cheer squads!