Serving Lake St. Louis, Chesterfield, Eureka and O'Fallon in Missouri
Boys Gymnastics
Gymnastics is a discipline for kids of all ages, from toddlers to teenagers. Just about anyone can benefit from practicing this sport. Boys' gymnastics classes are highly beneficial for their specific body type and mental development. Unlike other sports, gymnastics benefits are integral, which means the skills learned in gymnastics will prepare you for just about any other sport.
Overview
Boy gymnasts are often considered all-around athletes as gymnastics focuses on strength, confidence, and mental toughness. Young boys at our gym are full of energy and excitement to learn and improve their skills.
There's a real camaraderie among team members and you will often find that our seasoned veterans will help newer students whenever they need it.
Special needs young boys (and girls) are also welcomed in our gym. Our special needs program teaches basic movements and assists with helping them develop the required skills to advance into other programs adapted to their conditions.
We offer a full variety of programs for different ages, both boys and girls, and co-ed programs like trampoline. We offer many classes where boys and girls are together and they learn to make new friends and develop skills used inside and outside the gym like assertive communication, respect, and tolerance for others. Hi-NRG is the best option to enroll your kids in gymnastics because safety and caring are what matters most to us.
We only hire the best coaches and staff, so you can feel confident that we will do whatever we can to help your son succeed.
Boys Programs
Gymnastics is not just for girls. We at Hi-NRG train boys in gymnastics with a focus on strength, coordination, and mental concentration – essential and universally useful skills to develop for anyone.
Gymnastics is a sport where boys can grow as integral athletes, putting into practice all the gymnastics skills in other areas of competitiveness. Because gymnastics is considered a whole-body sport, this awareness allows them to take these skills to help them master other sports.
Values like fellowships and discipline are also very important to us as we build well-trained athletes. We often focus on teamwork and perseverance to help them to accomplish their goals, inside and outside of the gym.
Our gymnasts are well-formed athletes that have all the tools to succeed on the court or in the classroom. We find that creating athletes that are focused, disciplined, and responsible in their training will serve them well for the rest of their lives.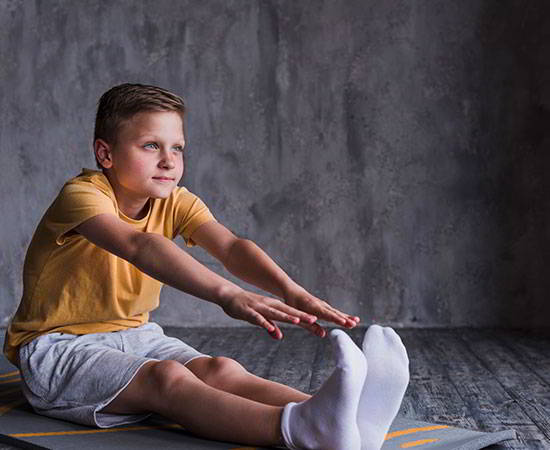 Get Started with GymnasticS Class
Unlike gymnastics directed to girls, boys gymnastics classes focus on some specific objectives like coordination, development of strength, discipline, and concentration. Due to their internal chemistry, when it comes to gymnastics boys are better kinesthetic learners, which means they have to do it to learn it.
It probably comes as no surprise that most boys seek out movement. That is why boys' gymnastic classes are highly focused on high skills like training on parallel bars, rings, and vault to build key muscle groups.
Enroll in our classes
Our boys gymnastics classes are laser-focused on the training of certain skills that are beneficial for competition or just for fun. Hi-NRG can provide the best experience for young boys to practice gymnastics because we count on the best staff and coaches who care to give kids the individualized attention they need.
Our coaches are fully committed to safety and class safety rules are emphasized early in the process. It's important to have fun, but it is more important that we have fun safely.
We also prepare our athletes to participate in the category that best suits their abilities and challenge them to improve skills that are lacking. Creating a winner mindset does not mean you win all the time, it just means you are willing to put in the hard work to be successful.
That is why we focus on achieving your goals, whether they are big or small. Everyone needs something to look forward to and small goals can empower a sense of achievement. We celebrate all victories no matter how long it takes to master them. Creating a warm, nurturing, and judgment-free environment is the kind of atmosphere that kids thrive in.
How your son can benefit from gymnastics
What are some of the benefits of enrolling my son in boys gymnastics? That's a question a lot of people have when they're thinking about enrolling their son in our training sessions. Our number one answer is confidence. Boys gymnastics classes can help them to grow their confidence in themselves and be comfortable in their own skin.
Boys learn to be conscious of their body, their abilities, as well as their limitations. When boys start practicing gymnastics from a very early age they can progress faster, and coordination and flexibility are developed very quickly.
Secondly, in gymnastics, boys learn the value of discipline, perseverance, and responsibility. These are fundamental for our students because gymnastics is a sport that requires a person to have all of those characteristics in order to succeed. By having discipline, perseverance, and responsibility they can apply those to other areas of life and accomplish their goals.
Since boys gymnastics requires the whole body, gymnasts stay healthy by building muscle mass which could make them less susceptible to several chronic diseases, such as heart disease, diabetes, and depression.
Gymnastic movement requires a good amount of flexibility and that gives boys an increased advantage when playing other sports, such as kicking a ball or running. Mastering complex movements in gymnastics make it easier to accomplish other athletic skills.
While some areas of gymnastics primarily rely on individual skill, we encourage a team atmosphere here at Hi-NRG. Fellowship among your peers is super important as boys learn how to work in a team and develop a sense of pride for another individual, which is fundamental in any sport.
When the body is accustomed to moving it builds up muscle memory. Squatting, bending, flexing, are all full-range body movements that are beneficial for not just other sports but for keeping the body physically fit. Skills that require upper body strength help with throwing and catching like baseball or football. Lower body strength needed for jumping and running endurance is necessary for sports like basketball and soccer.
Why choose Hi-NRG Gymnastics for your boy's gymnastics class
Gymnastics for boys can bring multiple benefits but why should you choose Hi-NRG Gymnastix? What makes us your best option? We would love to tell you!
Safety is our number one priority. In our gym, it is ingrained into our coaches that keeping our children safe while they have fun. It is possible to keep things fun and safe – and our coaches are stellar at doing this. Coaches are highly trained to examine student's movements and make sure they are done correctly in order to avoid injury to themselves or others.
If students are nervous or feeling uncomfortable with a new skill, we take our time to make sure they're ready for the next skill set. We encourage our students by letting them know we are there for them and they can speak up if they need help in any way.
In addition, we make it a priority to learn their names, which seems simple enough, but it's extremely important that a coach be able to look your son in the eyes and say their name to establish a rapport. Since coaches are essentially guides to this process, it is important for the athlete to feel cared for and not just told what to do.
And because we are nurturing an atmosphere of caring, your son will also pick up on that behavior and have the same attitude toward their fellow teammates. Competitiveness does not have to be ugly like certain sports would have you to believe.
All of this creates a friendly environment between coaches and kids that is sure to make them feel that Hi-NRG is a safe place to practice and be themselves.
We count on highly qualified coaches and we have some of the best gymnastics professionals around. All of our boys gymnastics coaches are committed to gymnastics and the learning process. They work diligently to give the kids the best experience with this sport.
Many of our coaches have a wide range of experience in other sports, so they know what it's like to take these skills to the next level and out in the real world.
Hi-NRG has some of the best gyms in the area. We have five locations to choose from and you're sure to find the right one to fit your athlete's needs. We have state-of-the-art accessories and equipment that athletes will need during their training. For our gymnasts, this includes, rings, high bars, parallel bars, and much more. We are always on the lookout for the latest gymnastics trends in equipment and techniques.
Our preschool gymnastics program is specially designed for children between 3 and 5 years old to start practicing gymnastics. We also focus on tumbling. Young boys are encouraged in these classes as the benefits increase the earlier they start. Developing certain basic skills at a young age will allow them to start learning advanced movements in gymnastics, tumbling, and so on even faster.
Our coaches are taught how to communicate effectively so that a child (even at the age of 3) knows exactly what they should be doing and doing it safely. And of course, we have to make it fun – which isn't hard to do! Our preschool classes are a blast!
Looking for something extra special?
We offer classes for boys (and girls) with special needs. Nothing should stand in the way of fulfilling the love of gymnastics and that's why we offer classes for those who require just a little something extra special.
At Hi-NRG, we have a team of coaches specifically qualified to train boys with any kind of disability – physical or otherwise. Our special needs classes mimic the benefits of those from our boys gymnastics classes. We do not let the exception get in the way of developing a first-class athlete, we just approach things a little differently based on the skill level.
We still focus on the development of strength and flexibility since this can be therapeutic for some with mobility issues as it stretches and builds muscles that are susceptible to numbness and cramps depending on the condition.
At Hi-NRG, inclusion is very important to us as we believe that classes like the ones we offer can help teach acceptance of each other's differences. We also strive to create an atmosphere that teaches boys that we are all different and that is ok.
We encourage all of our students to be whatever they want as long as they are disciplined and work hard to make their dreams come true.
Find your location
HI-NRG has five locations for parents to enroll their kids in boys gymnastics classes. Choose the right location for you and your child. If you have questions, please give us a call and we will be happy to help. We're looking forward to meeting you and showing you Hi-NRG can be a great fit for your child.
Boy's Trampoline, Tumbling, & Obstacles
Our dynamic and fast-paced boys classes are designed to build agility, strength and flexibility in a fun atmosphere! Our knowledgeable, well-trained coaches challenge your son's coordination and give him the opportunity to move in a way that might make even Spider-Man jealous. The best part of the program is the confidence your son cultivates as he learns new skills. Our goal: to help your son become the BEST ATHLETE HE CAN BE by increasing his confidence, coordination and strength. We teach the exciting, high-energy skills that are sure to spark your X-treme son!
Special needs Gymnastics
Adaptive Gymnastics is for all skill levels for those in the special needs community! This class will challenge their cognitive and motor skills as well as increase their confidence. Each athlete will be challenged to their own abilities while learning some of the gymnastics curriculum including bars, beam, floor, and trampoline. All skills can be broken down into learning components best suited for each athletes ability. This 50 minute structured class will help with improvements in balance, strength, and flexibility.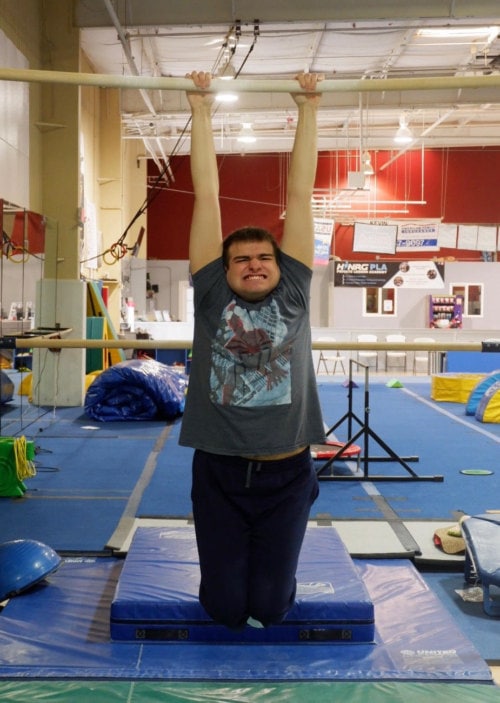 CO-ED Trampoline Classes
This co-ed class focuses on the fundamentals of trampoline skills and safety. This class is appropriate for ages 5 & up and for beginners who are just getting a start in gymnastics and trampoline. It is geared to athletes who are interested in learning the basic skills of trampoline in a fun and safe environment. Hi-NRG Instructors emphasize appropriate skill progressions, take-off position, and air awareness.