Serving Lake St. Louis, Chesterfield, Eureka and O'Fallon in Missouri
BATON TWIRLING
Building confidence through tumbling, gymnastics, trampoline, aerial silks, birthday parties, preschool programs and private lessons that create glowing smiles!
THIS JUST IN! New BATON TWIRLING Classes starting at HINRG Gymnastics! Take your talents to the next level! This sport includes elements from ballet, dance, artistic & rhythmic gymnastics in one! The Hi-NRG twirling program aims to educate students about baton twirling, develop skills and provide performance opportunities in the community. Twirlers enjoy annual recitals, parades, special performances, clinics, camps, competitions, majorette squads, half-times, talent shows, and pageants.
Day: Wednesday
Time: 5:00pm – 5:50pm
Where: 17732 Edison Ave, Chesterfield
Sessions: 4 weeks (Start & Stop Anytime!)
Cost: $85 includes a personally fitted Baton
Ages: Girls & Boys 5 & older
Instructor: Jenney Woodford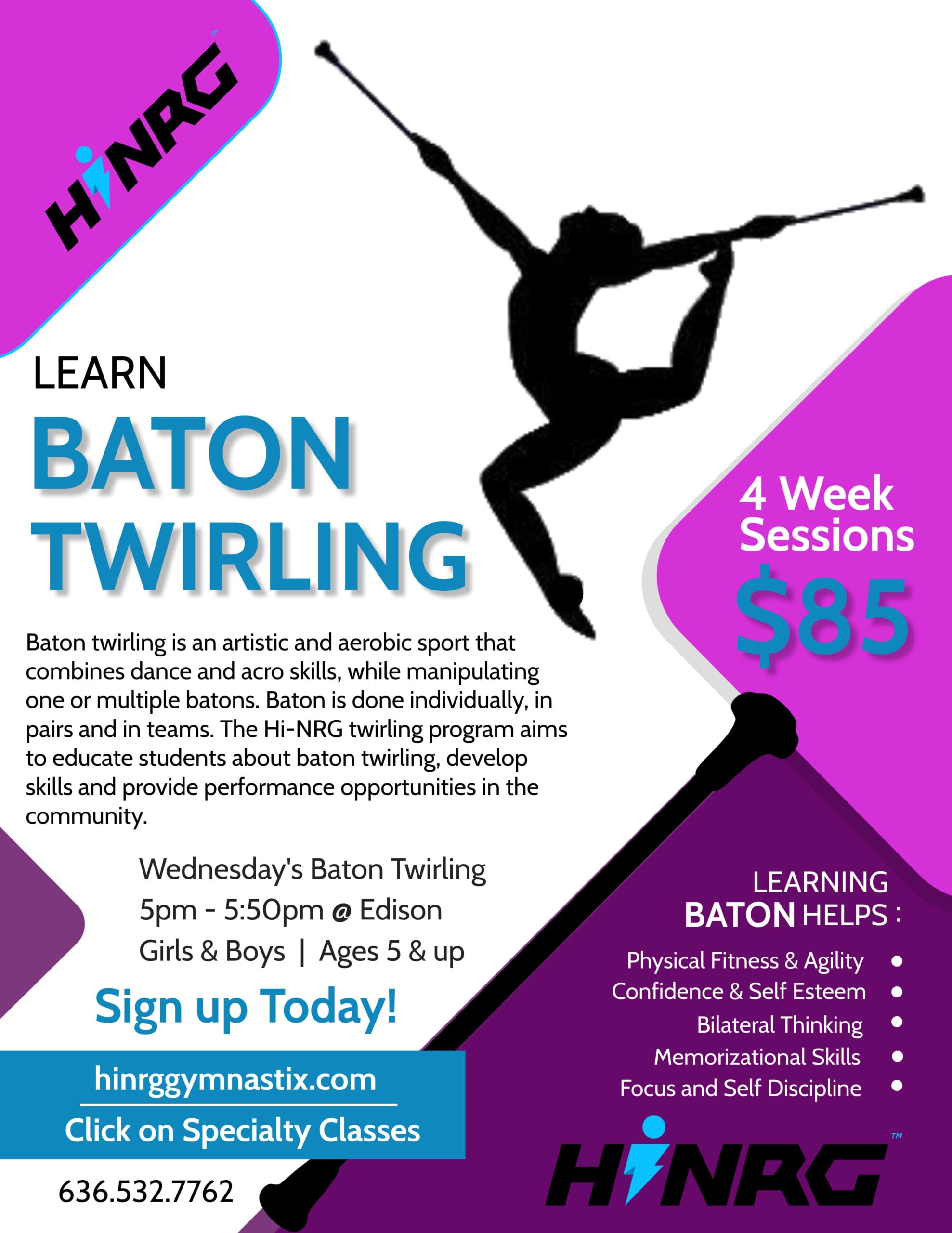 Former state/national Champion Jenney Woodford acquired over 500 trophies from 14 years in competitive twirling.  Coach Jenney has coached hundreds of girls and boys, in over 50 schools and facilities since 1993. 
LET THE TWIRLING BEGIN…