Serving Lake St. Louis, Chesterfield, Eureka and O'Fallon in Missouri
Academics
All of Hi-NRG programs build confidence through tumbling, gymnastics, trampoline, aerial silks, preschool programs and private lessons that create glowing smiles!
The
Hi-NRG Academic Program
is dedicated to creating individualized learning plans that ensure educational progression and success for every student. Continued learning throughout the early primary grades is essential to developing core concepts in language arts, necessary for future educational development.
Our highly qualified staff of educational professionals develop personalized, assessment driven learning goals based on the common core state standards, which outline what students should know and be able to do by the end of each grade. We provide tangible results through semi-private instruction in primary language arts education.
Our academics ratio is 3:1. A comprehensive one on one pre-assessment will be provided for $40. Call the gym to schedule the pre-assessment 636-532-7762.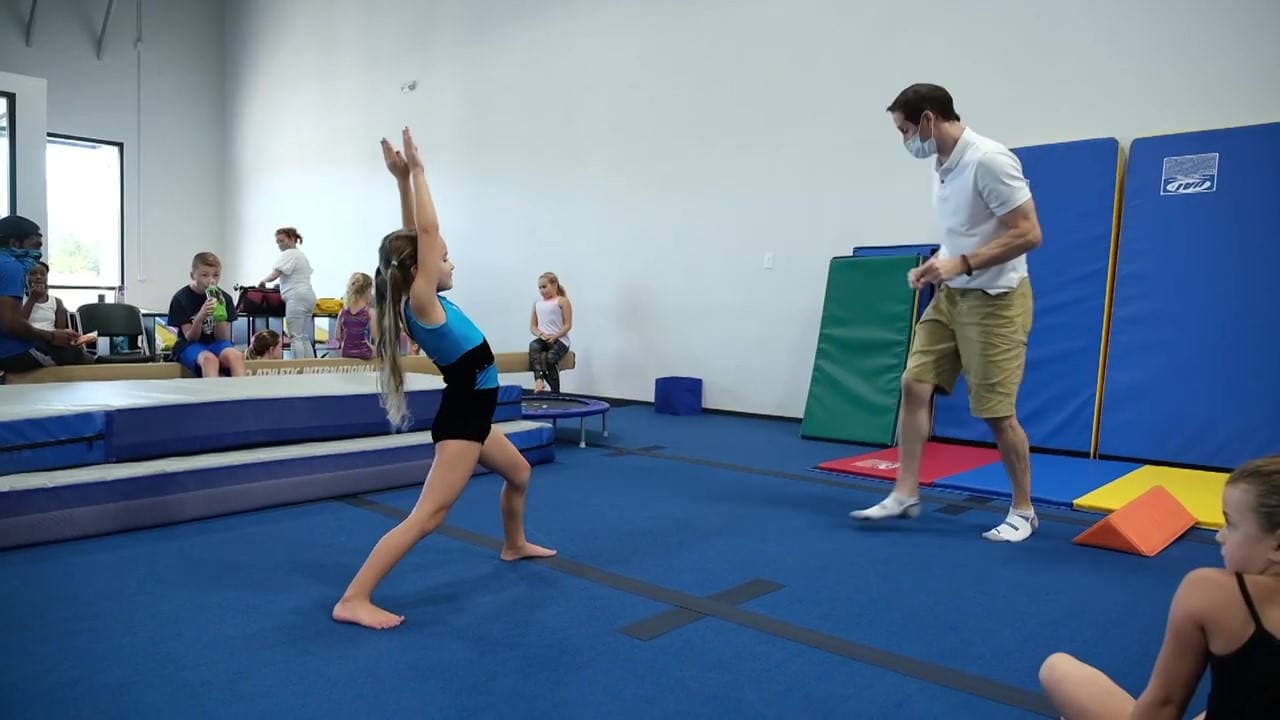 Pre-Kindergarten/Kindergarten
Our Kindergarten level is designed and adapted for students both entering and exiting Kindergarten. We set attainable goals for emergent readers, targeting core language arts concepts, including initial consonant sounds and sound patterns, beginning sight words, rhyming and individual letter sounds. Students will begin reading simple books that utilize common onset and rime patterns, while also building upon their sight word vocabulary.
1st Grade
Students in the First-Grade program further develop their beginning reading skills. Utilizing leveled mini books and sight word lists, students demonstrate a rapid growth in their reading ability and comprehension. A strong emphasis is placed on strategies for decoding words and increasing reading comprehension, including long and short vowel words, irregular vowels, blends, and digraphs, and segmenting and blending phonemes and syllables. Students are introduced to parts of speech, story writing, and mini report writing as they gain a more in-depth command of writing conventions and sentence structure.
2nd Grade
In the Second-Grade level, students advance to reading more sophisticated fiction and non-fiction books and beginning chapter books. They refine their reading strategies while further developing their abilities in making inferences, determining main ideas and key details, and sequencing. Students will begin paragraph writing, focusing on grammar usage and mechanics, writing more complex sentences, and increasing their sight word vocabulary.
About our Teacher
Mindy Scharf graduated from Maryville University with a degree in Elementary Education along with several Masters credits in Early Childhood. She has worked with a wide range of students ages 3 through 18, including both special needs and accelerated learners.
Mindy has taught in a variety of disciplines, including swimming, piano, gymnastics, and academics. She worked as a classroom educator in pre-kindergarten, kindergarten, and fifth grade, and has had work experience as a private tutor in both math and reading.
Mindy lives with her husband and 3 young children. In her free time, she enjoys swimming, cake decorating, reading, and spending quality time with her family.
Mindy loves working with children of all ages, and is dedicated to instilling confidence and a sense of accomplishment in students throughout all aspects of their lives.